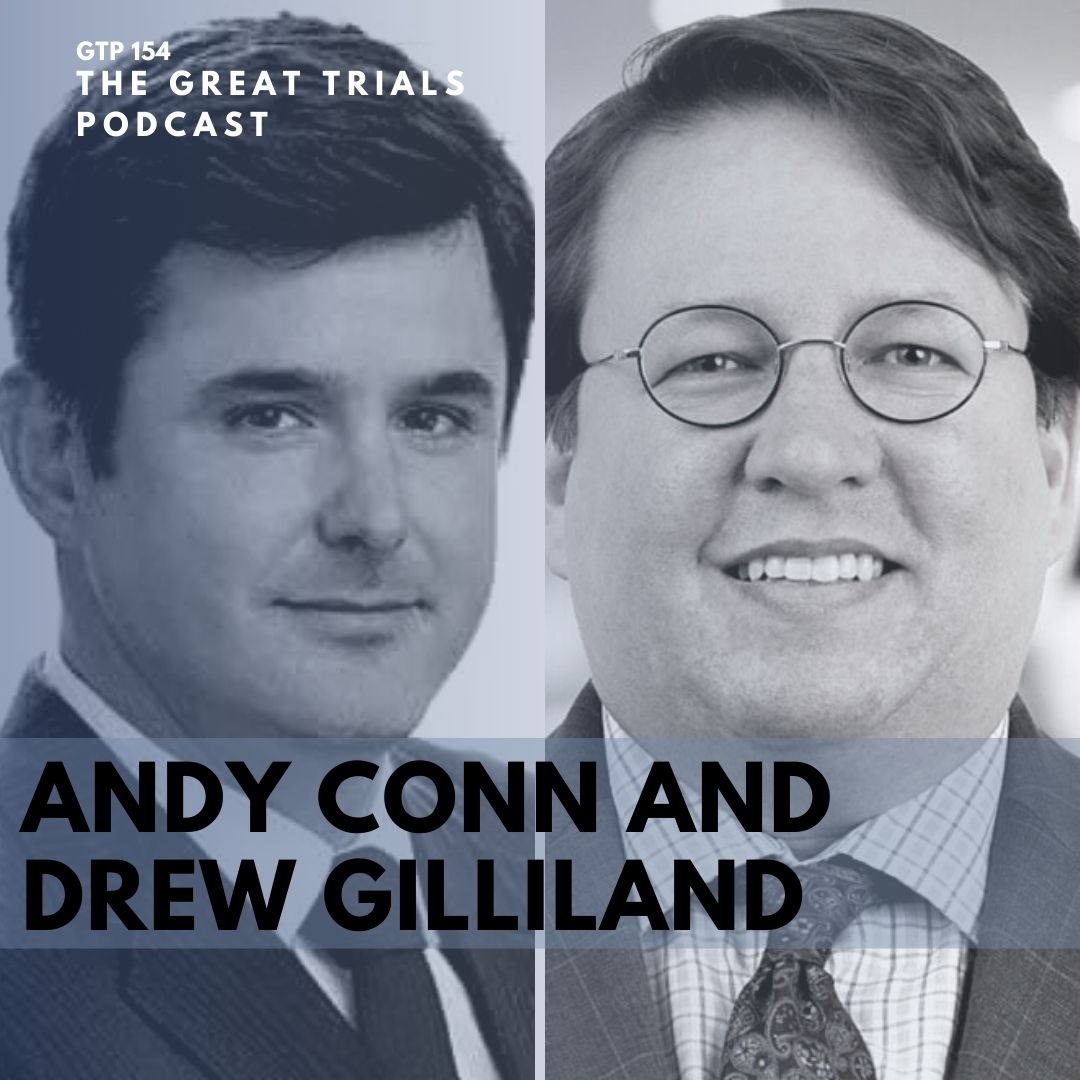 This week your hosts Steve Lowry and Yvonne Godfrey interview Andy Conn of Harris Lowry Manton, LLP (https://www.hlmlawfirm.com/) and Drew Gilliland of the Nick Schnyder Law Firm, LLC (https://www.schnyderlawfirm.com/).
Remember to rate and review GTP in iTunes: Click Here To Rate and Review
Episode Details:
In this informative episode, Georgia trial lawyers Andy Conn and Drew Gilliland share their strategies to maximize verdicts in relatively small motor vehicle accident cases. On May 5, 2022, a Cobb County, Georgia jury awarded $1.225 million to a couple who sustained injuries as the direct result of a rear-end collision. Harris Lowry Manton LLP partner Andy Conn served as lead counsel in the Cobb County State Court case, which resulted in a notable jury verdict totaling more than 17 times the value of the plaintiffs' original medical bills. On May 2, 2022, a Douglas County, Georgia jury awarded $218,400 to a plaintiff who was severely injured in a motor vehicle accident involving texting and speeding. Drew Gilliland at Nick Schnyder Law Firm, LLC secured a jury verdict totaling more than 10 times the value of the plaintiff's original medical bills.   
Click Here to Read/Download Trial Documents
Guest Bios:
Drew Gilliland
Drew is a trial attorney who loves helping clients through difficult times. His client philosophy is simple: treat every client like a family member.
After graduating from Emory University School of Law (where he was the recipient of the Dean's Honor Scholarship), Drew started his legal career as a felony prosecutor for the State of Florida, and tried more than 50 jury trials during his tenure. Drew and his wife then moved back to Georgia where he represented Fortune 500 companies in personal injury lawsuits.
After seven years of learning the ins and outs of how the defense industry protects itself against personal injury lawsuits, Drew decided to use his skills to represent people who have been injured by another's negligence. Since he became a personal injury lawyer, Drew has worked for the largest personal injury firm in the country as well as a boutique litigation firm.
Drew has lectured on trial strategies and is frequently asked to co-counsel on cases with other attorneys. He has recovered millions of dollars for his clients since he became a personal injury attorney.
Andy Conn
Andrew (Andy) Conn joined Harris Lowry Manton LLP in 2016, after earning his J.D. from the University of Georgia School of Law and B.B.A. from University of the Georgia's Terry College of Business. At the firm, Andy's legal practice includes complex civil litigation matters including catastrophic injury cases and business tort litigation. He excels at trial work and has extensive experience in commercial motor vehicle, products liability, medical malpractice and premises liability cases.
Andy is very active in the legal community where he is a member of the Georgia Trial Lawyers Association (GTLA), State Bar of Georgia and American Association for Justice. He currently serves as the Education Chair for GTLA and has been a member of the GTLA Political Action Committee since 2018. Over the years, he has held a number of leadership positions, including serving as the Savannah Trial Lawyers Association Scholarship Chair, GTLA New Lawyers Division Chair, GTLA Membership Committee Chair and Savannah Bar Association Young Lawyers Division Executive Board member. In 2015, Andy was selected for the GTLA LEAD Program, where he sharpened his leadership skills and pushed for trial policies protecting individuals' rights.
For five consecutive years, Andy has been honored as a Georgia Super Lawyers Rising Star and has been recognized for his work in areas ranging from medical malpractice to products liability.
Passionate about causes involving children, Andy volunteers with Make-A-Wish Georgia and is heavily involved with the Kids Cancer Alliance, a non-profit organization based out of Louisville, Kentucky that fosters positive experiences and creates valuable memories for children fighting cancer and their families. He also participates in the CJA program, where he works with indigent court-appointed clients in need of legal representation in Georgia's Southern District Federal Court.
Show Sponsors:
Legal Technology Services - LegalTechService.com
Digital Law Marketing - DigitalLawMarketing.com
Harris Lowry Manton LLP - hlmlawfirm.com
Free Resources:
Stages Of A Jury Trial - Part 1