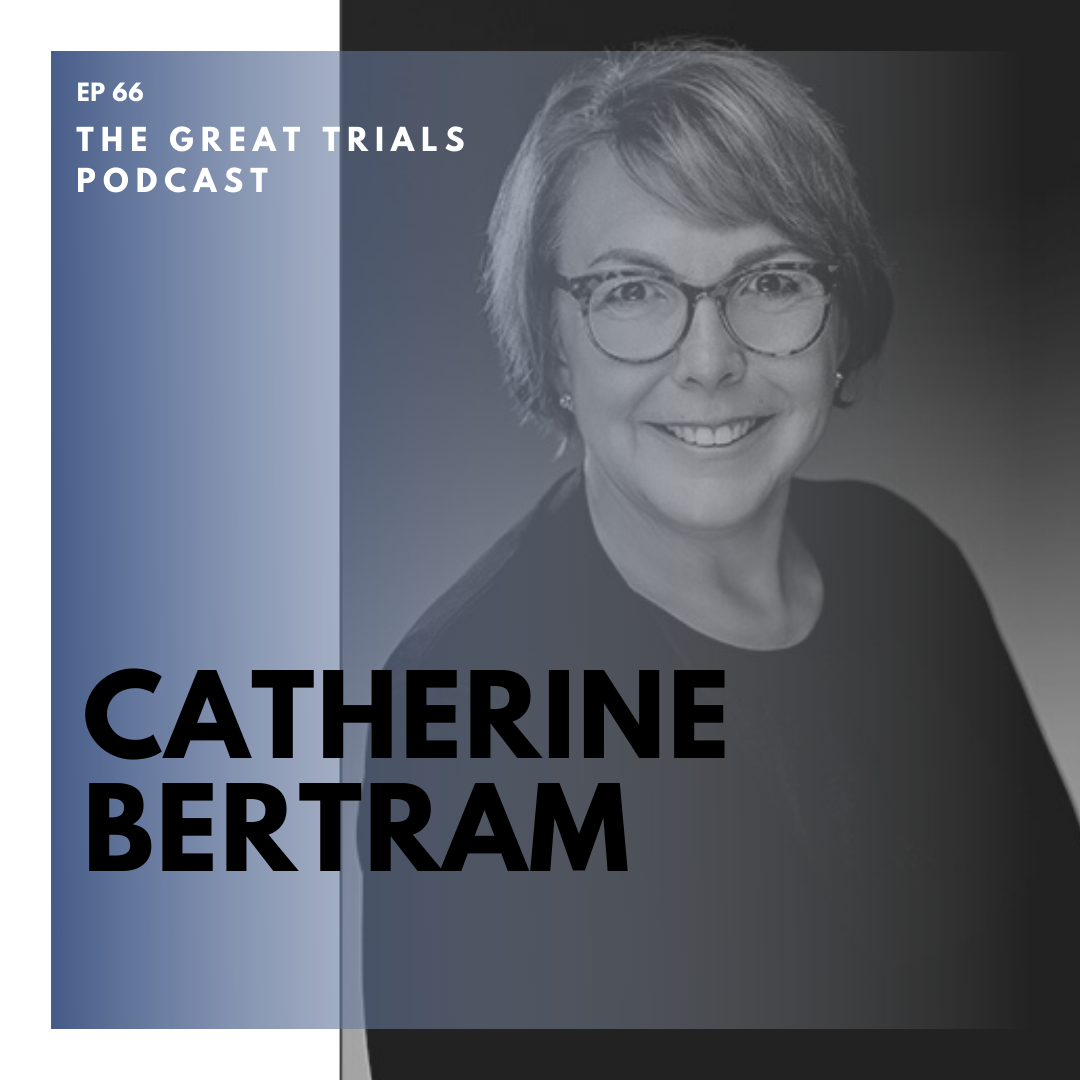 This week, your hosts Steve Lowry and Yvonne Godfrey interview Catherine "Katie" Bertram of The Bertram Law Group (https://www.blg-dc.com/).
Remember to rate and review GTP in iTunes: Click Here To Rate and Review
Case Details:
Top 100 Washington D.C. Super Lawyer honoree Catherine "Katie" Bertram explains how she secured justice for Nancy Hervey, who suffered devastating, life-altering injuries due to a botched spinal surgery. Looking to find relief for her lower back pain, Nancy went to a surgeon at Virginia Neurosurgeons, P.C., who recommended surgery.  During surgery, the doctor punctured an artery at the base of her spine, causing Nancy to lose staggering amounts of blood and to suffer a lack of oxygen to the brain. Today, Nancy is paralyzed on her right side and has permanent brain damage. An Arlington County, Virginia jury awarded $35,620,902 in damages in this medical malpractice case.
Click Here to Read/Download the Complete Trial Documents
Guest Bio:
Catherine D. "Katie" Bertram
Catherine D. "Katie" Bertram started the Bertram Law Group, building on decades of experience as both a medical malpractice attorney and director of risk management at Georgetown University Hospital.
In those environments, she learned how doctors and hospitals work, as well as how their attorneys assess claims against them. She draws on this knowledge to advocate for patients and their families.
"People want someone who's competent, caring, and careful. They've just gone through the worst thing in their lives and been betrayed by doctors or a hospital — people that we're supposed to trust," she said. "I can set forth what happened and why it was negligent."
Bertram graduated from the University of Wisconsin-Madison with a bachelor's degree in psychology and a bachelor of social work. While accompanying a social worker to court one day, she found her true passion—the law. "The minute I walked into court, I knew that's what I should be doing," she said.
She obtained her law degree from the Catholic University of America's Columbus School of Law in Washington, D.C., in 1989, becoming the first lawyer in her family. The faculty nominated her as Woman Law Student of the Year.
Bertram focuses on personal injury and medical malpractice in part because her mother is a nurse. "It allows me to combine the law and medicine," she said. "I enjoy talking to juries and teaching them about complicated medical cases in an easier way."
Bertram has achieved several distinctions throughout her career. She is one of 20 people serving on the D.C. Bar's Board of Governors and also is a board member of the D.C. Bar Pro Bono Center, which finds lawyers to meet the legal needs of D.C.'s low-income residents, nonprofits, and small businesses.
Show Sponsors:
Legal Technology Services - LTSatlanta.com
Digital Law Marketing - DigitalLawMarketing.com
Case Pacer - CasePacer.com
Harris, Lowry, and Manton - hlmlawfirm.com
Free Resources:
Stages Of A Jury Trial - Part 1