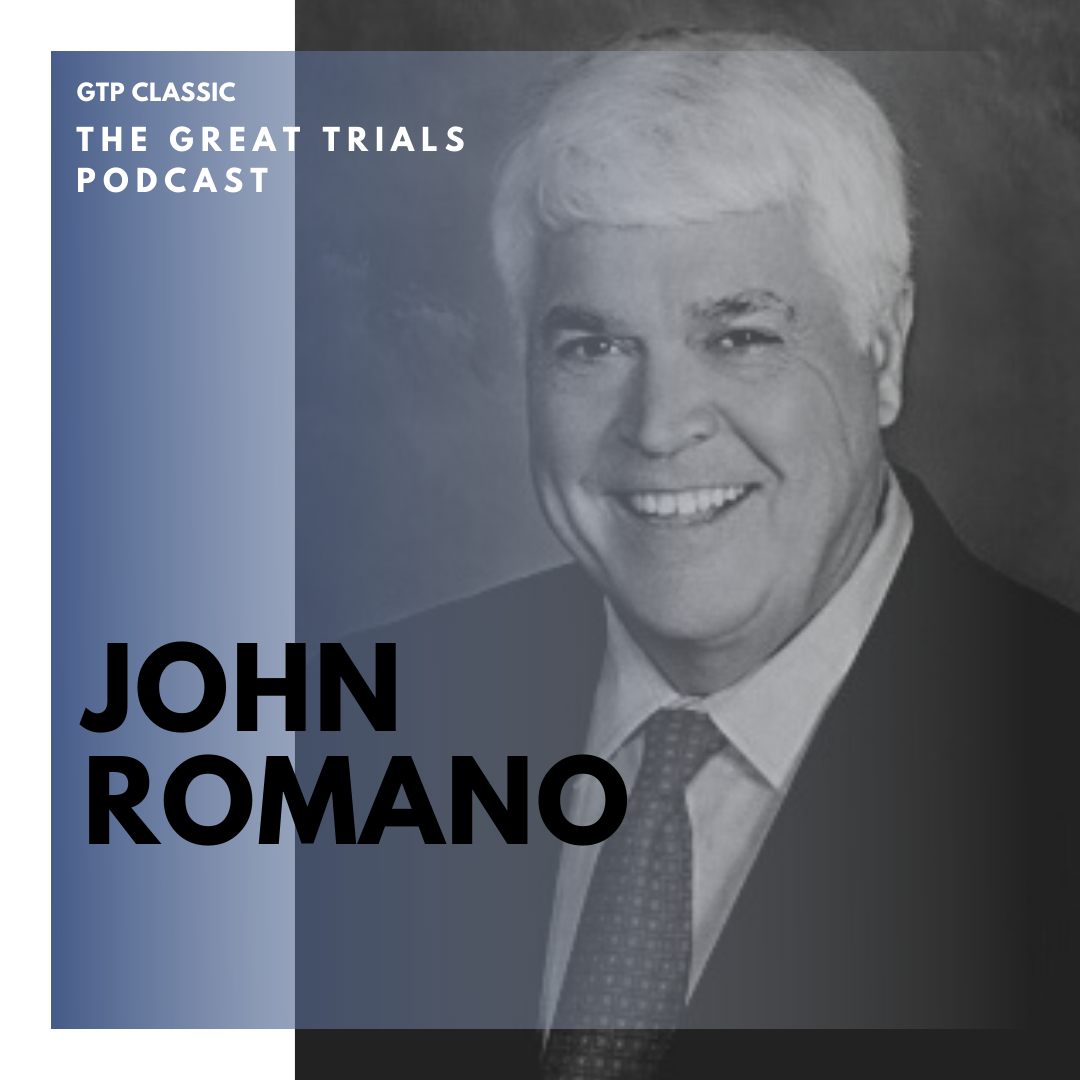 This week, your hosts Steve Lowry and Yvonne Godfrey interview John Romano of The Romano Law Group - www.romanolawgroup.com
Remember to rate and review GTP in iTunes: Click Here To Rate and Review
Case Details:
In this personal injury proceeding, plaintiff Shawn J. Adams and other joining plaintiffs claimed The Imported Car Store Inc. employee Jason Neal violently beating the plaintiff, which permanently damaged the plaintiff's brain. The incident happened on October 17, 2005, when the plaintiff witnessed a vehicular collision involving defendant Neal.
Read/Download the Complete Trial Documents
Guest Bio:
John F. Romano of Romano Law Group in West Palm Beach, Florida, is Board Certified by The Florida Bar and by the National Board of Trial Advocacy as a Civil Trial Advocate, and he is Board Certified by the American Board of Professional Liability Attorneys in Medical Malpractice.
Mr. Romano had held the following positions: President of The Academy of Florida Trial Lawyers, The Southern Trial Lawyers Association, and The National Trial Lawyers; Chairman of the ATLA National College of Advocacy; Chairman, ATLA Criminal Law Section.
He has authored three books: Strategic Use of Circumstantial Evidence, The Deposition Field Manual, and Opening Statements. He is editor and chapter author of Anatomy of a Personal Injury Lawsuit, 4th Edition. John Romano has gone to verdict in virtually every type of Civil Tort and Criminal case including Product Liability, Medical Malpractice, Defamation, Negligent Security, Traumatic Brain Injury, Wrongful Death, Trucking, Paralysis, First Degree Murder, Armed Robbery, Murder for Hire, and more.
He is a former Captain in the United States Marine Corps. John and his wife Nancy (of 47 years) have four sons and 11 grandchildren.
Show Sponsors
Legal Technology Services - LTSatlanta.com
Digital Law Marketing - DigitalLawMarketing.com
Case Pacer - CasePacer.com
Harris, Lowry, and Manton - hlmlawfirm.com
Free Resources:
Stages Of A Jury Trial - Part 1