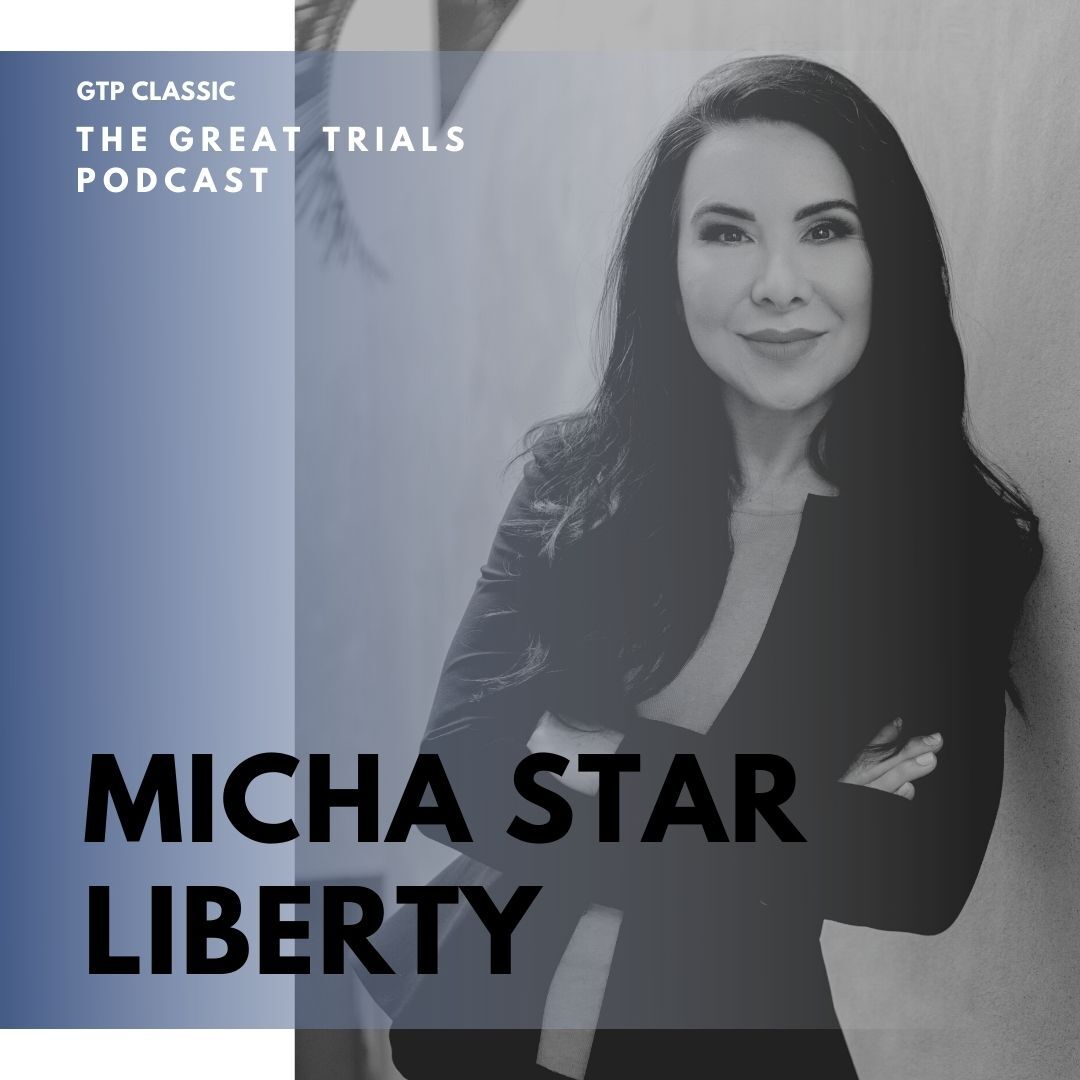 This week we're replaying a classic episode where your hosts Steve Lowry and Yvonne Godfrey interview Micha Star Liberty of Liberty Law Office, Inc. (https://libertylaw.com/). 
Remember to rate and review GTP in iTunes: Click Here To Rate and Review
Episode Details:
Award-winning California trial attorney Micha Star Liberty discusses how she successfully advocated for the grieving parents of 24-year-old Amelie Le Moullac after she was fatally struck by a commercial vehicle while riding in a San Francisco bike lane in 2013. A responsible bicyclist, Amelie wore her helmet and stayed in the designated bicycle lane, but neither action prevented her from being run over by a 13,000-ton Daylight Foods, Inc. box truck, which illegally crossed the bike lane to make a sudden right turn. Amelie died from her injuries, including a fractured skull and crushed torso. Micha Star Liberty helped secure key video footage of the crash from a nearby business security camera after the San Francisco Police Department failed to conduct a thorough investigation, which was later revealed to be part of a larger bias against bicyclists. Despite the defense's attempts to blame Amelie and to depict her as a reckless bicyclist, Micha Star Liberty invoked a California Vehicle Code statute, which underscored the fact that Amelie had the right to remain in her bike lane and treat it as a safety zone in the event of a turning vehicle, which trumped the defense's use of a more general statute. In January 2015, a San Francisco jury ruled that Amelie shared no responsibility in her tragic death, found the driver to be at fault and awarded Amelie's parents a total of $4 million in damages.  
Read/Download the Complete Trial Documents
Guest Bio:
Micha Star Liberty
Micha Star Liberty is the owner of Liberty Law Office, Inc. — a diverse legal practice primarily representing individuals who have suffered a serious injury or abuse, including child sexual abuse. The firm also represents employees who have been discriminated against or harassed in the workplace, and Micha has assisted businesses with finding a common ground when releasing an employee on best terms.
Ms. Liberty is a graduate of the University of California at Los Angeles (UCLA) and the University of California, Hastings College of the Law. She has held the title of President and Vice President of multiple legal and political organizations, expanding her network of associates and resources, which often helps to expedite the legal process for the greater benefit of her clients.
"My clients come to me during a time of tremendous pain, anguish, and often confusion. They need help and a specialized kind of help. Someone to talk to who will listen; someone who can offer confidential protection under the law; someone with trial knowledge who has worked with similar experiences so they know they are not alone. Everyone needs help and compassion during hard times. My calling in life is to be that advocate for my clients, and I'm never one to back down from a fight for what is right."
Ms. Liberty is a frequent lecturer and published author, focusing much of her public speaking on trial practice, discovery techniques, the importance of mentoring, and best practices for opening a law office and law office management.
In 2015, the Consumer Attorneys of California — an organization made up of more than 3000 lawyers in California alone — presented her with the Street Fighter of the Year award at their 54th annual convention held at The Palace in San Francisco. Ms. Liberty was granted the award after holding the Contra Costa County School District accountable for a child sexual molestation case in which school officials were aware of the abuse and took no action. Every year since 2005, she's been given the Presidential Award of Merit. In 2005 and 2006 she was presented the Defender of Justice Award and the Outstanding Service Award, respectively. In 2018, she was awarded the Women's Advocate of the Year Award for her hard work on legislation and for prosecuting numerous cases dealing with the #me too era.
Ms. Liberty was a contributing author and editor for the following practice guides: California Client Communications Manual, and California Basic Practice Handbook, both published by Continuing Education of the Bar.
Show Sponsors:
Legal Technology Services -LegalTechService.com
Digital Law Marketing - DigitalLawMarketing.com
Harris, Lowry, and Manton - hlmlawfirm.com
Free Resources:
Stages Of A Jury Trial - Part 1