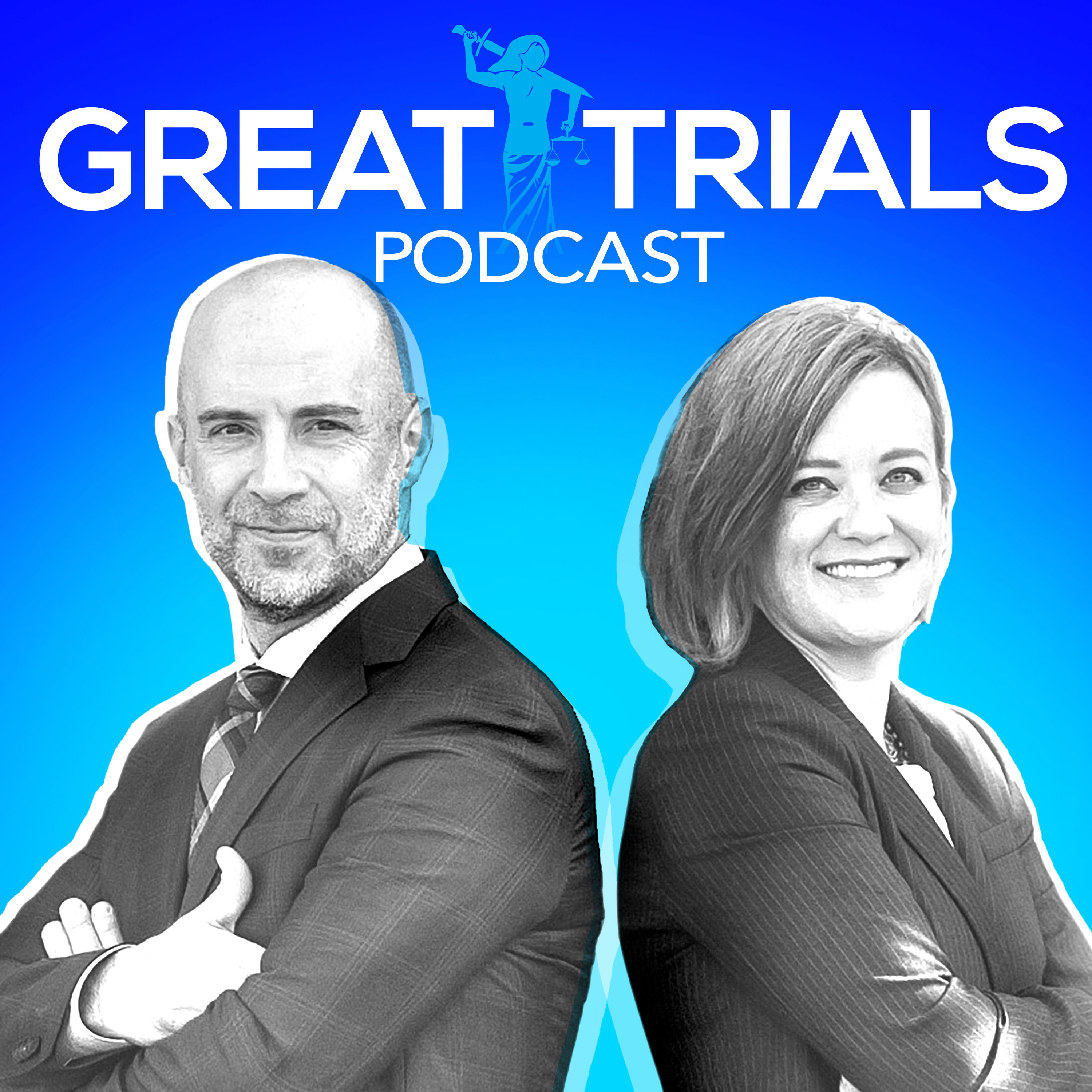 This week, your hosts Steve Lowry and Yvonne Godfrey interview William Ricigliano of Ricigliano and Filopei, P.C. (www.hlmlawfirm.com).
Remember to rate and review GTP in iTunes: Click Here To Rate and Review
Case Details:
One of America's Top 100 Attorneys, William Ricigliano shares how he secured justice for Jason Kowalsky, a Verizon technician in New York who was hit by a negligent driver in a Suffolk County Parks, Recreation & Conservation pickup truck. Jason was collecting safety cones and putting away his equipment when the driver struck him from behind with enough force to thrust him into the roadway and to push his parked vehicle forward. Jason sustained damage to his knee and back, requiring surgery and a costly chronic pain management regimen. Despite the defense's attempts to pin Jason's back injury on pre-existing conditions, a Suffolk County, New York jury returned a $5,088,000 verdict.
Click Here to Read/Download the Complete Trial Documents
Guest Bio:
William Ricigliano
William Ricigliano, is the founding partner of Ricigliano & Filopei, P.C. with offices in Manhattan, the Bronx, and soon, West New York, New Jersey.  Mr. Ricigliano founded the firm with the single goal of helping victims of catastrophic personal injury on both sides of the Hudson River.  He has obtained significant verdicts in every borough of New York City as well as Westchester, Nassau, and Suffolk counties and various counties in New Jersey.  He has been named a Metro Area Super Lawyer every year since 2013 and has been named as one of America's Top 100 Attorneys.  
Mr. Ricigliano's victories in the courtroom have provided the opportunity to focus his attention in various areas of specialty.  A $3.775 million verdict in Suffolk County for an 8-year-old boy who suffered a traumatic brain injury and required a lifetime of medical care sparked Mr. Ricigliano's devotion to victims of traumatic brain injury.  Similarly, a $2.6 million settlement after three weeks of trial in Brooklyn influenced his work with clients suffering from complex regional pain disorder, a chronic pain condition caused by trauma.  
Mr. Ricigliano has also dedicated his practice to the representation of construction workers who sustain life-altering injuries on the job.  These hard-working men and women include carpenters, ironworkers, roofers, and industrial bridge painters, who typically are unable to return to their former occupations.   
A significant portion of his practice is also related to handling spinal injuries, including a 5 million verdict in Suffolk County in 2015 for a Verizon Technician who was struck by a Suffolk County Parks vehicle, was forced to undergo spinal surgery and never returned to work.  Mr. Ricigliano's trial results have been included as verdict of the year on multiple occasions.  
Mr. Ricigliano graduated from Touro Law School in Huntington, New York in 1994 in the top 20% of his class and received a Bachelor of Arts Degree, Cum Laude, in Political Science from the University of Massachusetts in 1989.  He is a proud member of the North American Brain Injury Society, American Association for Justice, and is on the Board of Directors for Pink Concussions.  Mr. Ricigliano has authored more than thirty legal articles and a legal book, Premises Liability Claims:  A Guide to Defending Owners.  
Show Sponsors:
Legal Technology Services - LTSatlanta.com
Digital Law Marketing - DigitalLawMarketing.com
Case Pacer - CasePacer.com
Harris, Lowry, and Manton - hlmlawfirm.com
Free Resources:
Stages Of A Jury Trial - Part 1