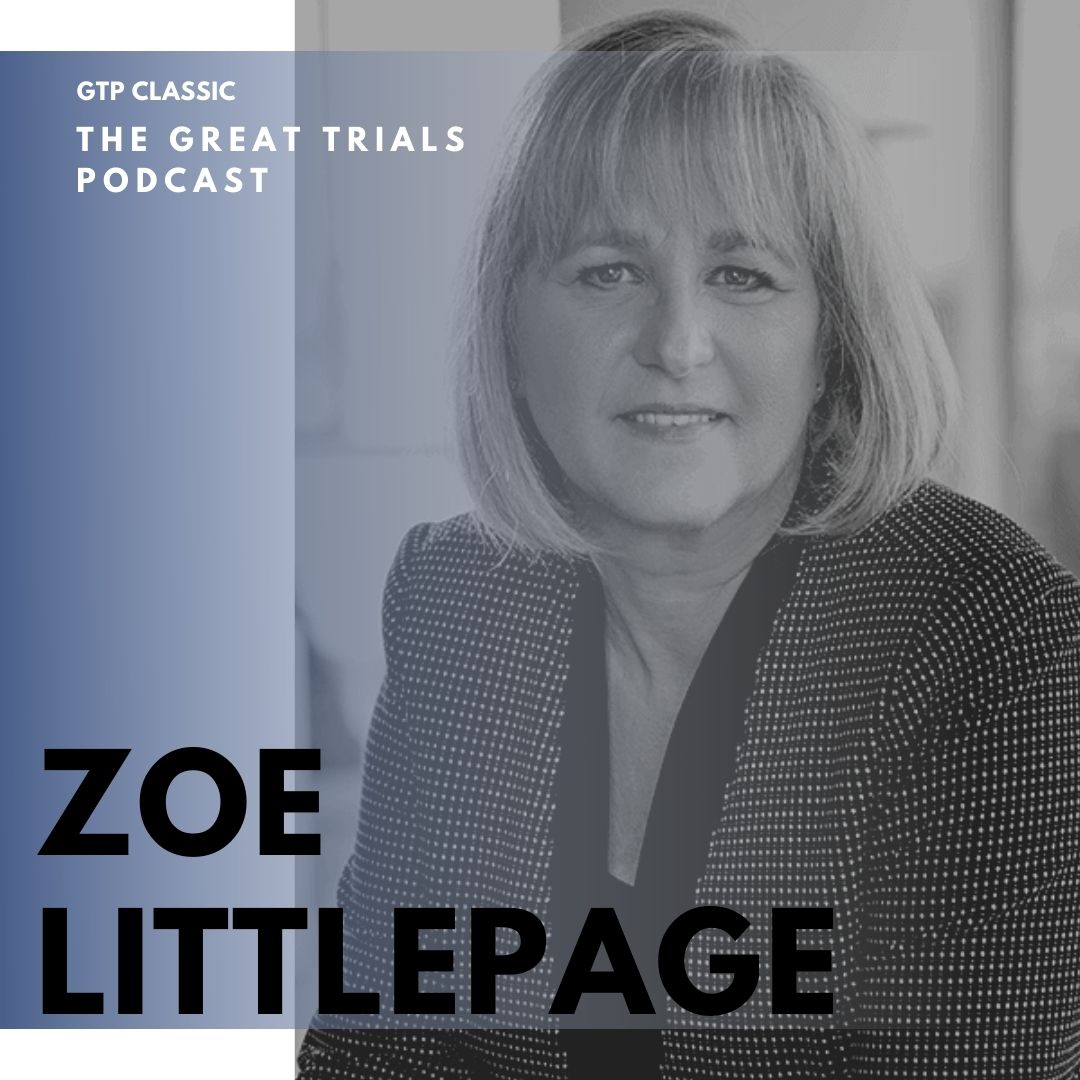 This week we're replaying a classic episode where your hosts Steve Lowry and Yvonne Godfrey interview Zoe Littlepage of Littlepage, Booth, Leckman ( http://www.littlepagebooth.com/ ).
Remember to rate and review GTP in iTunes: Click Here To Rate and Review
Case Details:
Three Nevada women who developed breast cancer as a result of their use of Wyeth's hormone replacement drugs, Prempro and Premarin. The jury found that Prempro and Premarin helped cause their cancers and that Wyeth misled the public about the drugs' health risks. The court ultimately awarded $22.8 million in compensatory damages and $35 million in punitive damages.
Read/Download the Complete Trial Documents
Guest Bio:
Zoe Littlepage's practice focuses on complex cases including mass torts, defective medical product or drug cases as well as human rights issues. She typically spends months each year in trial, all across the country. Ms. Littlepage's jury awards made the list of the Top 10 Largest Verdicts in the country for 2007, 2009 and 2010.
In 2011, Zoe Littlepage was induced into The Inner Circle of Advocates. Founded in 1972, The Inner Circle of Advocates is an invitation only group of 100 of the best trial lawyers in America who are selected for their character, experience and success in the courtroom. The Inner Circle of Advocates was described by The Washington Post as, "A select group of 100 of the nation's most celebrated trial lawyers" and is recognized as one of the most exclusive groups of attorneys in the nation. Inner Circle members often work collectively to share experience, skills and knowledge in pursuit of justice.
American Lawyer magazine as well as Fortune magazine named Ms. Littlepage as one of America's "Premiere Lawyers." She has also been nominated as a "Super Lawyer" as well as "Top Lawyer" in the country multiple years running. In 2008, she received the Clarence Darrow award for Best Mass Tort Lawyer. Texas Lawyer praises Ms. Littlepage's tenacity stating "all bets should be on Littlepage." Chambers USA, a legal publisher, recognizes Zoe Littlepage as a leading lawyer in nationwide product liability litigation and notes that "Zoe Littlepage of Littlepage Booth does 'a bang-up job for plaintiffs.'" According to lawyers interviewed by Chambers USA, "[w]hen you see her, you know you have a fight on your hands."
Show Sponsors:
Legal Technology Services - LegalTechService.com
Digital Law Marketing - DigitalLawMarketing.com
Harris, Lowry, and Manton - hlmlawfirm.com
Free Resources:
Stages Of A Jury Trial - Part 1