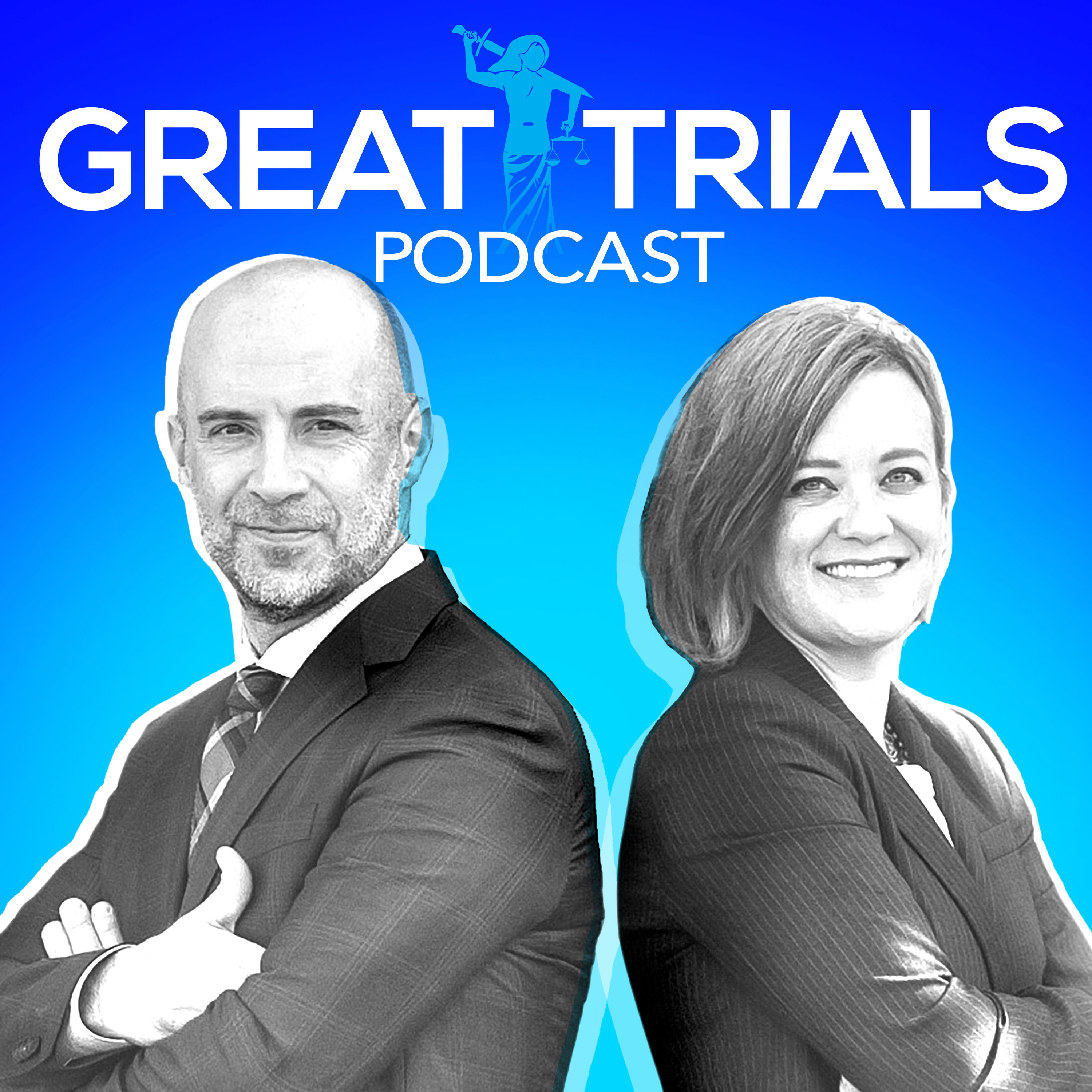 This week, your hosts Steve Lowry and Yvonne Godfrey interview Brad Beckworth of Nix Patterson, LLP (
https://nixlaw.com/
 ).
Case Details:
Nix Patterson, LLP trial attorney Brad Beckworth shares how he joined forces with the Attorney General of Oklahoma to try Johnson & Johnson and its subsidiary, opioid manufacturer Janssen Pharmaceuticals, Inc., as a public nuisance for creating the worst manmade public health crisis in U.S. history. In the nation's first major trial against an opioid maker, Beckworth and the state's litigation team proved Johnson & Johnson and Janssen deceptively marketed opioids for safe, long-term-use, resulting in thousands of deaths due to overdose and addiction. The District Court ordered Johnson & Johnson and Janssen to pay $572,102,028, which will be used to fund Oklahoma's opioid crisis abatement plan, supporting addiction treatment centers and opioid addiction prevention initiatives.
Guest Bio:
Nix Patterson partner Brad Beckworth is the co-head of the Firm's Complex Litigation group. Brad joined the firm in 1998 after clerking for The Honorable Richard Schell, Chief Judge of the United States District Court for the Eastern District of Texas. Like many of our lawyers, Brad began his career with a hunger for trying cases to a jury for those who needed help. Brad grew up in Conroe, Texas, which was a small rural town at the time. He worked his way through high school and college, holding a variety of jobs like working on a commercial roofing crew, running a landscaping crew for a developer, and drying cars at a commercial car wash.
Brad took the lessons he learned working side by side with working class people into his early career at the Firm and volunteered to take just about any case he could to get in front of a jury. As a result, his early court room work included everything from trying pro bono cases for battered women and prisoners' rights cases to complex personal injury trials. After winning several trials in his first few years, Brad won a major trademark case and then negotiated a complex licensing deal on behalf of our client. After that, Brad became a go-to trial lawyer for bet the company litigation.
Brad has never been afraid of handling something new. Together with co-head Jeff Angelovich, Brad created the Firm's Institutional Securities Litigation and Energy and Natural Resource Litigation Practice. Brad's first securities fraud litigation resulted in a $49.5 million settlement; his first gas royalty case resulted in a $155 million settlement; his first effort to represent an athlete resulted in an NFL first-round draft pick. Over the last decade, Brad and Jeff's team has made a number of significant recoveries across multiple practice areas.
Show Sponsors:
Free Resources: