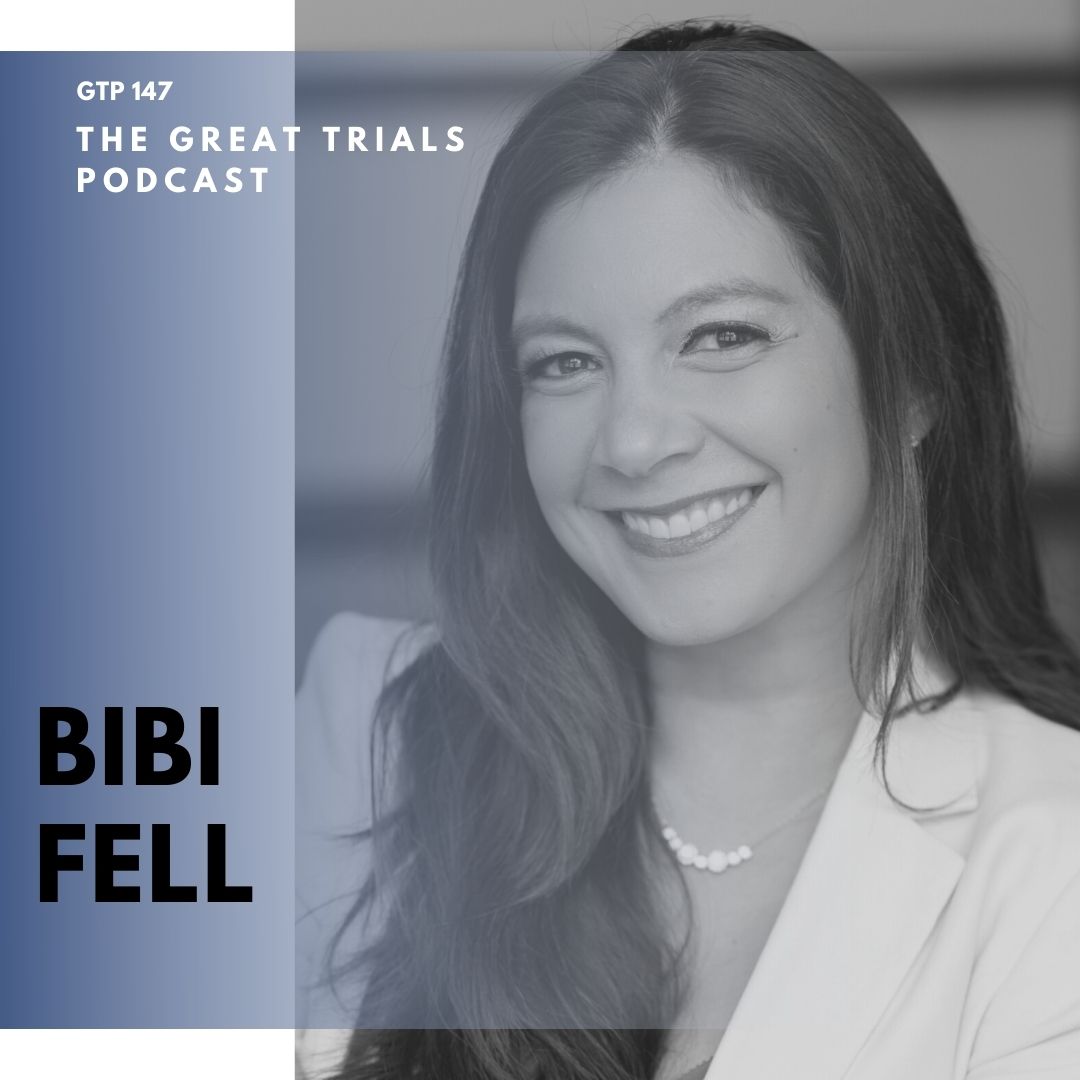 This week, your hosts Steve Lowry and Yvonne Godfrey interview Bibi Fell of Fell Law, PC (https://www.fellfirm.com/)
Remember to rate and review GTP on iTunes: Click Here To Rate and Review
Case Details:
California trial lawyer Bibi Fell, a founding partner at Fell Law, PC and a partner at Athea Trial Lawyers, shares how she successfully represented a breast cancer patient who fell victim to the beliefs and unconventional cancer treatment of a New York Times bestselling author masquerading as a licensed doctor. Plaintiff Dawn Kali was diagnosed with treatable Stage 1 breast cancer and rejected traditional treatment options in favor of the "Father of the Alkaline Diet" Robert O. Young's "pH Miracle" approach, which focused on making the body less acidic and more alkaline. This process involved costly extended stays at Young's Rancho del Sol in Valley Center, California and expensive intravenous treatments that consisted of little more than baking soda. Unable to pay, Dawn worked for Young in exchange for treatments that were ultimately ineffective. After much time had passed, Dawn went to an oncologist and was diagnosed with terminal Stage 4 cancer that had spread to her spine and femur. At trial, Bibi Fell demonstrated that Young's "pH Miracle" treatment was neither scientifically nor medically sound. In spite of the defense's claims that Dawn was aware that Young was not a licensed medical doctor and that she was not prevented from seeking conventional medical treatment, a San Diego jury found in favor of Dawn for her claims against Young of intentional misrepresentation, negligent misrepresentation, false promise and negligence. In October 2018, the jury awarded Dawn a $105,356,000 verdict, including $15 million in punitive damages.
Click Here to Read/Download the Complete Trial Documents
Guest Bio:
Bibi Fell
Bibi represents plaintiffs who suffered catastrophic injuries or the death of a loved one. She is the Founding Partner of Fell Law, PC, in San Diego, California and is a Partner at Athea Trial Lawyers, a nationwide plaintiff's firm comprised of six prominent female trial lawyers.
Bibi is one of the few women attorneys to have received a verdict over $100,000,000.00 as lead trial counsel. Bibi is a National Board Member for the American Board of Trial Advocates (ABOTA). Membership is extended by invitation only to lawyers who have demonstrated extensive trial experience, civility and professionalism. In 2018, Bibi was one of three finalists for Consumer Attorneys of California's "Consumer Advocate of the Year," Consumer Attorneys of San Diego's "Trial Lawyer of the Year" award and received the "Outstanding Trial Lawyer" award and "Outstanding Advocate" award from Consumer Attorneys of San Diego. In 2020, she received the "Trial Lawyer of the Year" award from Pepperdine Law School. Bibi has also been selected to be a member of Lawdragon 500, The National Trial Lawyers: Top 100 Trial Lawyers, the Daily Journal's Top 100 Women Lawyers, and has been selected as a Top 50 San Diego Superlawyer and Top 25 Women Superlawyer.
Bibi gives back by teaching Advanced Trial Advocacy at the USD Law, serving as the program director for the National Institute for Trial Advocacy's Pacific Deposition Skills program, and teaching trial skills through NITA around the country and internationally. Bibi devotes her time to serve as a "Parent Partner" to parents of children newly diagnosed with Hepatoblastoma, a malignant liver tumor found in young children.
Show Sponsors:
Legal Technology Services - LegalTechService.com
Digital Law Marketing - DigitalLawMarketing.com
Harris Lowry Manton LLP - hlmlawfirm.com
Free Resources:
Stages Of A Jury Trial - Part 1