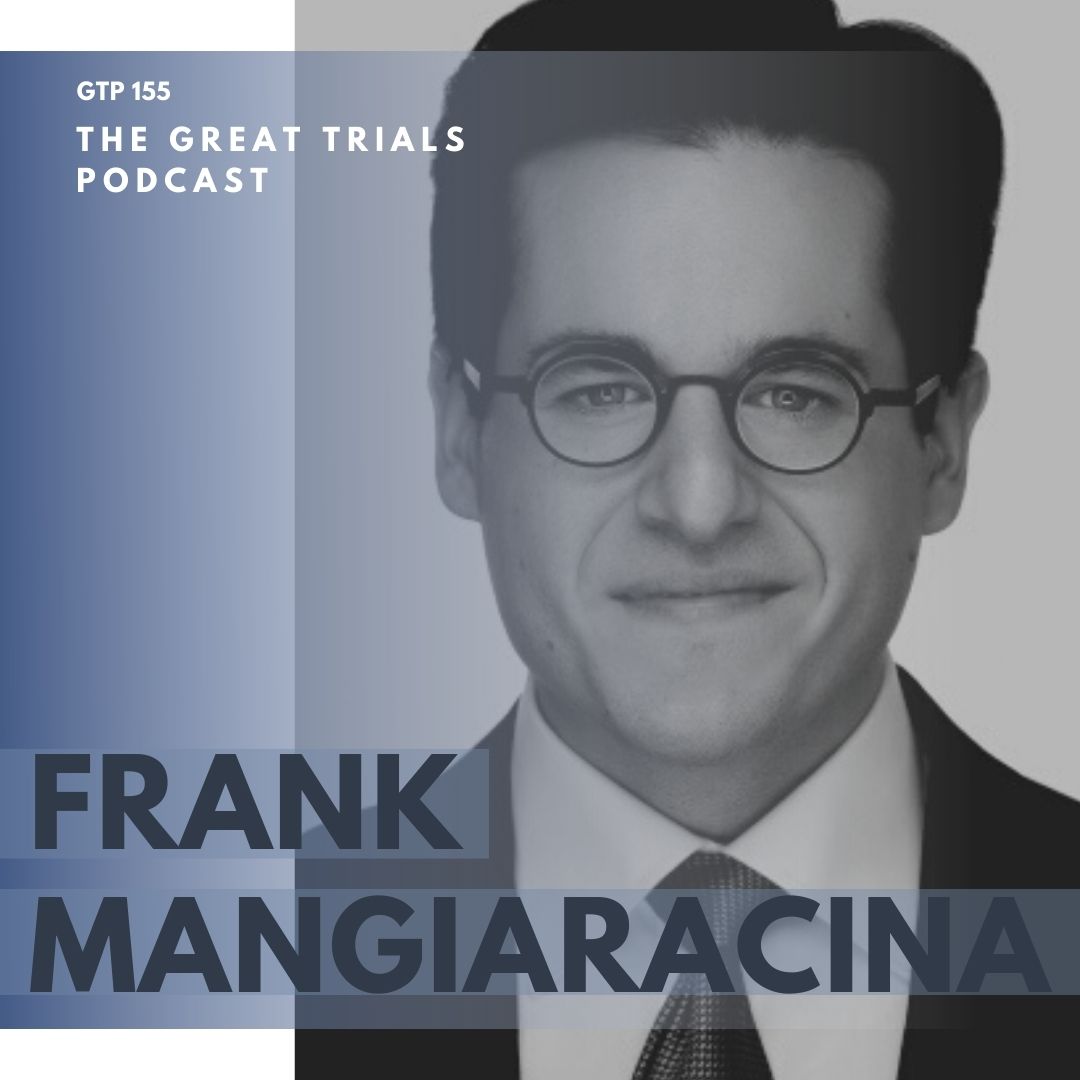 This week your hosts Steve Lowry and Yvonne Godfrey interview Frank Mangiaracina of Kline & Specter PC (https://www.klinespecter.com/). 
Remember to rate and review GTP in iTunes: Click Here To Rate and Review
Episode Details:
Philadelphia-based personal injury attorney Frank Mangiaracina with Kline & Specter PC discusses how he secured justice for David Coryell, a motorcycle driver involved in an automobile wreck with a delivery driver employed by a Domino's franchise. On July 27, 2016, defendant Steven Morris was driving a delivery vehicle to deliver Domino's food when he made a sudden left turn into oncoming traffic, crashing his vehicle into David and his motorcycle. David suffered severe physical and emotional injuries from this incident. After numerous operations, he was left with the decision to either amputate his left leg or experience permanent and progressive pain. Despite the defense's attempts to claim that Domino's did not have control over a franchisee's operations and therefore could not be held accountable for the actions of a franchisee's employee, Mangiaracina established that Domino's and the franchisee have a "master-servant relationship," arguing that Domino's did, in fact, have control over the franchisee and therefore should be held responsible. The jury agreed, and on August 13, 2021, a Philadelphia County jury returned a $2,009,553 verdict in favor of plaintiff David Coryell.
Click Here to Read/Download Trial Documents
Guest Bio:
Frank Mangiaracina
Frank Mangiaracina focuses his practice on catastrophic personal injury. He is a staunch advocate and proven trial lawyer who helped compile more than $60 million in recoveries in the five years before coming to Kline & Specter. 
Most recently, in a COVID-era trial during the summer of 2021, Mangiaracina won a $2.1 million verdict against Domino's Pizza for a client who suffered severe and permanent injuries to his leg when his motorcycle was struck by a delivery driver. As co-lead counsel at trial, Mangiaracina gave a closing argument that helped convince the jury that Domino's was responsible for the actions of a franchisee. 
He was also co-counsel in litigation that achieved a $44 million pre-trial settlement in a product liability case for an oil rig worker who was left a quadriplegic after he was struck by a falling light fixture. 
In medical malpractice cases, among others, Mangiaracina helped win settlements of $5.5 million, $5 million and $3.5 million for, respectively, failures to timely diagnose stroke, diagnose and treat sepsis and to treat an aortic aneurysm. 
These recoveries were made with Mangiaracina's prior firm, Sheridan & Murray LLC in Fort Washington, Pa. He also worked as an attorney at Berger & Montague in Philadelphia and as a law clerk with the Philadelphia firm of Saltz, Mongeluzzi & Bendesky. 
Because of his litigation success, Mangiaracina has been named a Pennsylvania Rising Star by Super Lawyers for four consecutive years (2019-2022). The independent lawyers survey group recognizes the top 2.5 percent of attorneys in the state who are 40 or younger. 
Mangiaracina earned his law degree at the Temple University Beasley School of Law, where he graduated magna cum laude, in the top five percent of his class and was a member of the Order of the Coif honor society. He was, simultaneously, staff editor for the Temple Law Review and a member of Temple's renowned National Trial Team, which placed in the semifinals of the National Institute of Trial Advocacy's "Tournament of Champions," an invitation-only competition. 
At Temple, Mangiaracina won several awards and scholarships, including the Integrated Trial Advocacy Graduation Award, the Benjamin and Natalie Levin Memorial Scholarship, the Class of 1978 Scholarship and the Faculty Law Scholarship.
Show Sponsors:
Legal Technology Services - LegalTechService.com
Digital Law Marketing - DigitalLawMarketing.com
Harris Lowry Manton LLP - hlmlawfirm.com
Free Resources:
Stages Of A Jury Trial - Part 1