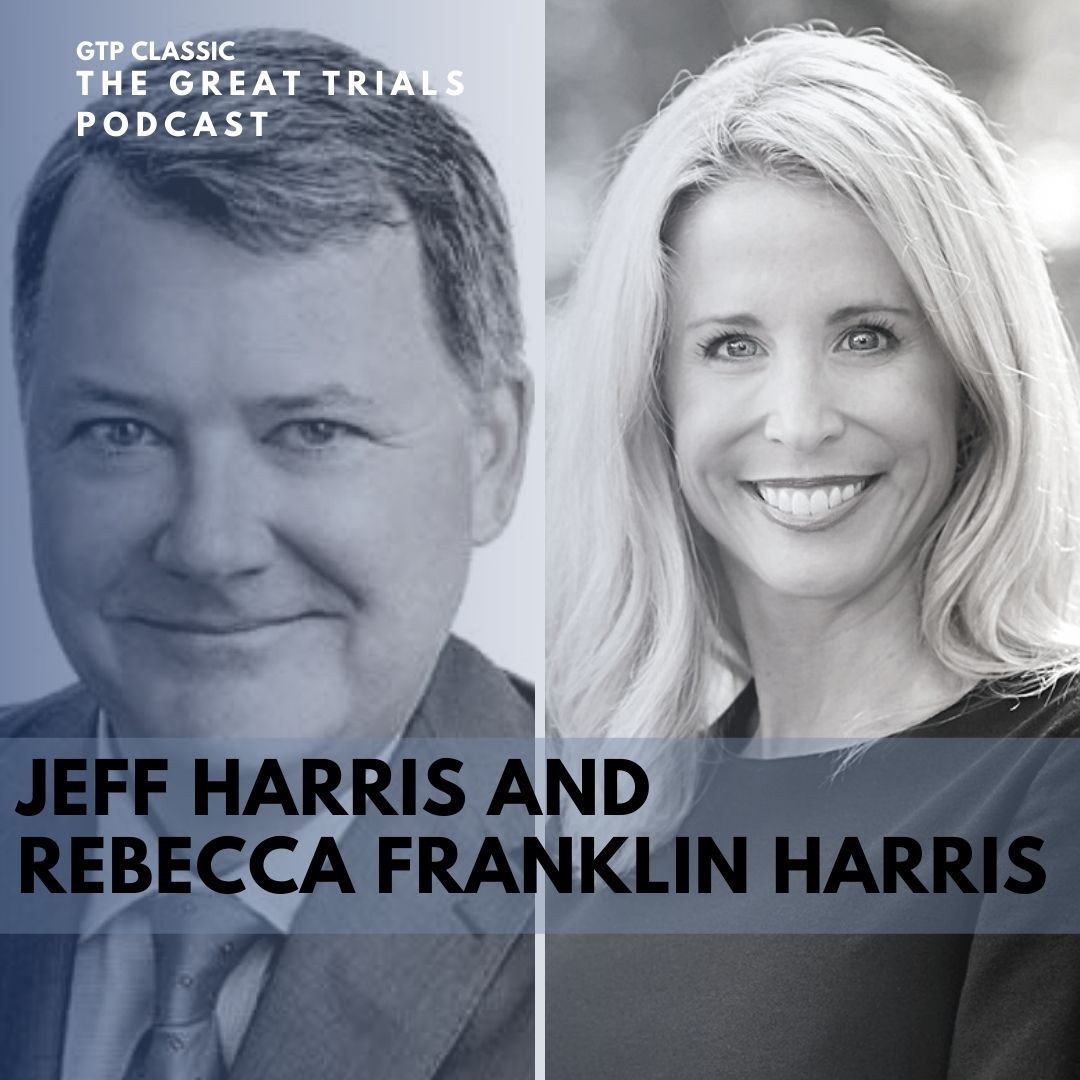 This week, in light of the tragedy that recently occurred during filming of the movie Rust, we're replaying a classic episode where your hosts Steve Lowry and Yvonne Godfrey interview Jeff Harris of Harris, Lowry, and Manton (www.hlmlawfirm.com) and Rebecca Franklin Harris of Franklin Law (franklinlawllc.com).
Remember to rate and review GTP in iTunes: Click Here To Rate and Review
New! Watch GTP on YouTube: https://www.youtube.com/channel/UCKdeO4IodggpSLyhWVdcWKw
Episode Details:
Two-time Georgia Super Lawyers Top 100 honoree Jeff Harris of Harris Lowry Manton LLP and award-winning trial lawyer Rebecca Franklin Harris discuss the landmark wrongful death case that occurred on the set of the Gregg Allman biopic "Midnight Rider." Unbeknownst to camera assistant Sarah Jones and the rest of the crew, they were filming on active railroad tracks owned by CSX Transportation. Sarah was struck and killed by a train and quickly became the face of Hollywood's film safety movement. Thanks to a strong case presented by Jeff Harris and Rebecca Franklin Harris, a Chatham County, Georgia jury returned an $11.2 million verdict.
Visit - https://www.safetyforsarah.com/
Click Here to Read/Download the Complete Trial Documents
Guest Bios:
Rebecca Franklin Harris:
As founder of Franklin Law, LLC, Rebecca Franklin Harris works with clients both locally in Savannah and across the country in cases involving consumer rights and product safety. In addition to dangerous consumer products, her practice includes cases arising out of trucking accidents, medical malpractice, aviation disasters and premises liability incidents.
Rebecca has been repeatedly recognized for her legal achievements, being inducted into the "Verdicts Hall of Fame" and named as part of "Georgia's Top 40 Under 40" by Georgia's leading legal publication, The Fulton County Daily Report. She was a recipient of the "Courageous Pursuit of Justice Award" given by The Georgia Trial Lawyers Association and has consistently been recognized as part of the "Rising Stars" selection in the annual Georgia Super Lawyers publication. She has also been selected Top 100 Trial Lawyers by the National Trial Lawyers Association.
Jeff Harris:
One of the nation's top trial attorneys, Jeff Harris is an award-winning litigator who handles high-profile, complex cases across a wide variety of practice areas. He excels at securing justice for clients who have been seriously injured or killed, holding responsible parties accountable for their actions as well as their negligence.
Over the course of his career, Jeff has secured hundreds of millions in jury verdicts and settlements for his clients and has helped make a variety of products, vehicles and industries safer for everyone. His cases have been featured in The New York Times, Atlanta Journal-Constitution, Washington Post, Los Angeles Times, USA Today, 20/20, CBS Evening News and many other national media outlets.
Show Sponsors:
Legal Technology Services - LegalTechService.com
Digital Law Marketing - DigitalLawMarketing.com
Harris Lowry Manton LLP - hlmlawfirm.com
Free Resources:
Stages Of A Jury Trial - Part 1