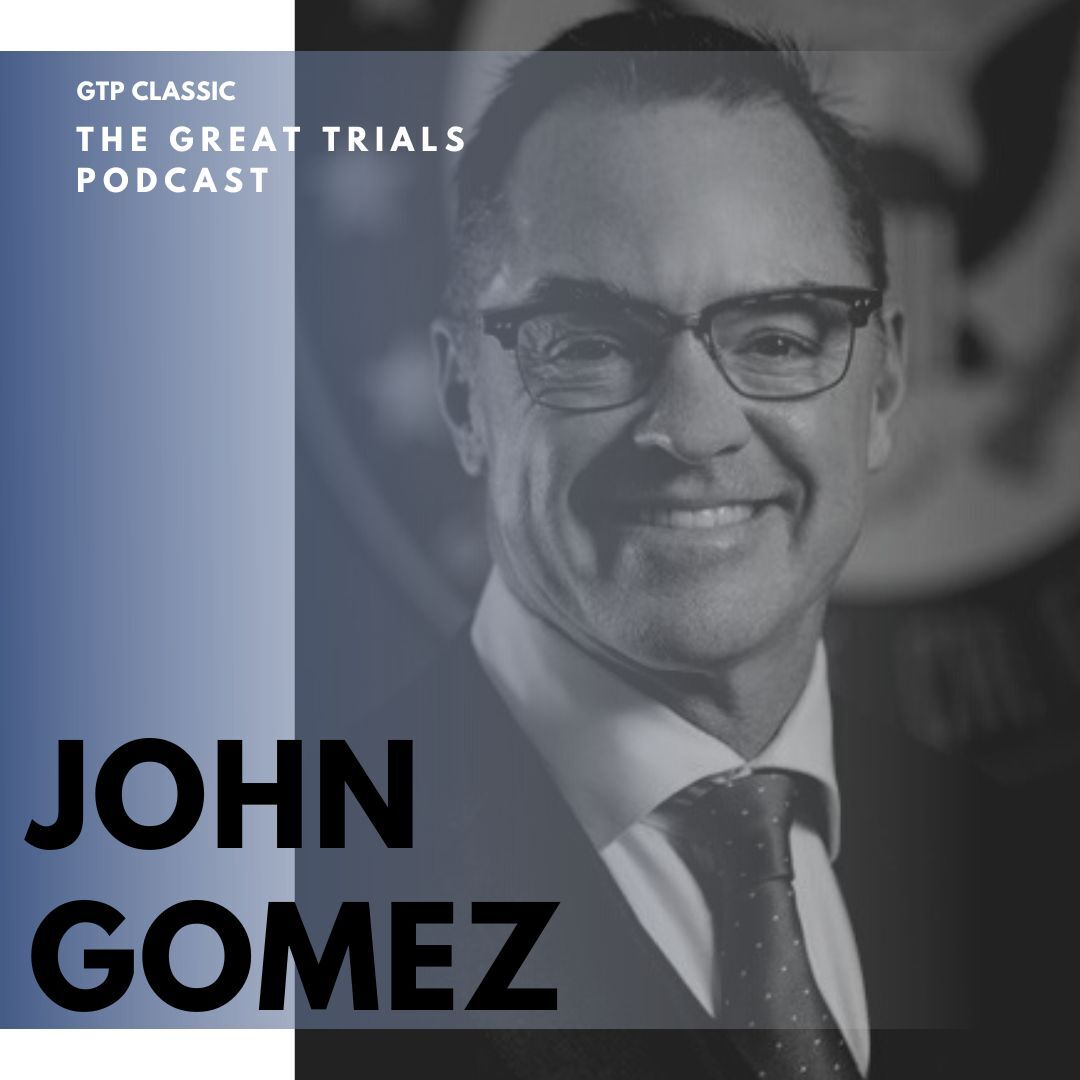 This week we're replaying a classic episode where your hosts Steve Lowry and Yvonne Godfrey interview John Gomez of Gomez Trial Attorneys (https://www.thegomezfirm.com/)
Remember to rate and review GTP in iTunes: Click Here To Rate and Review
Episode Details:
Award-winning trial lawyer John Gomez of Gomez Trial Attorneys shares how he secured justice for a California couple whose lives changed forever after a slip-and-fall in an El Pollo Loco restaurant. Because WKS Restaurant Corporation refused to pay overtime for workers to clean the grills after closing, employees chose to violate company policy and began cleaning an hour before closing. The resulting slippery floors caused a customer to fall, tear his quadricep and suffer a traumatic brain injury that has left him with severe optical problems.   
Click Here to Read/Download Trial Documents
Guest Bio:
John Gomez
John Gomez founded the firm alone in 2005. He acts today as President and Lead Trial Attorney. From humble beginnings, he attended three separate San Diego public high schools and Grossmont Junior College before graduating from the Nation's top-ranked law school, Yale University, in 1993. In between, John was named an Academic All-American football player for the University of San Diego's Toreros. He clerked for a federal judge, worked for the international law firm of Latham & Watkins and served the United States as an Assistant United States Attorney until becoming a trial lawyer for people in 2000.
Since that time, he has established himself as one of California's most recognized and accomplished trial lawyers. Lawyers USA named him the national Lawyer of the Year in 2010. He has twice been named San Diego's Trial Lawyer of the Year. The Consumer Attorneys of San Diego have awarded him an unprecedented nine separate Outstanding Trial Lawyer Awards. He has been named a Top 100 California Attorney overall by the Los Angeles Daily Journal, a Top 10 San Diego attorney overall by San Diego Metropolitan Magazine, and has been voted by peers a top 10 San Diego Super Lawyer every year since 2012.  He was featured as the subject of the cover story in that 2012 publication.
Show Sponsors:
Legal Technology Services - LegalTechService.com
Digital Law Marketing - DigitalLawMarketing.com
Harris Lowry Manton LLP - hlmlawfirm.com
Free Resources:
Stages Of A Jury Trial - Part 1