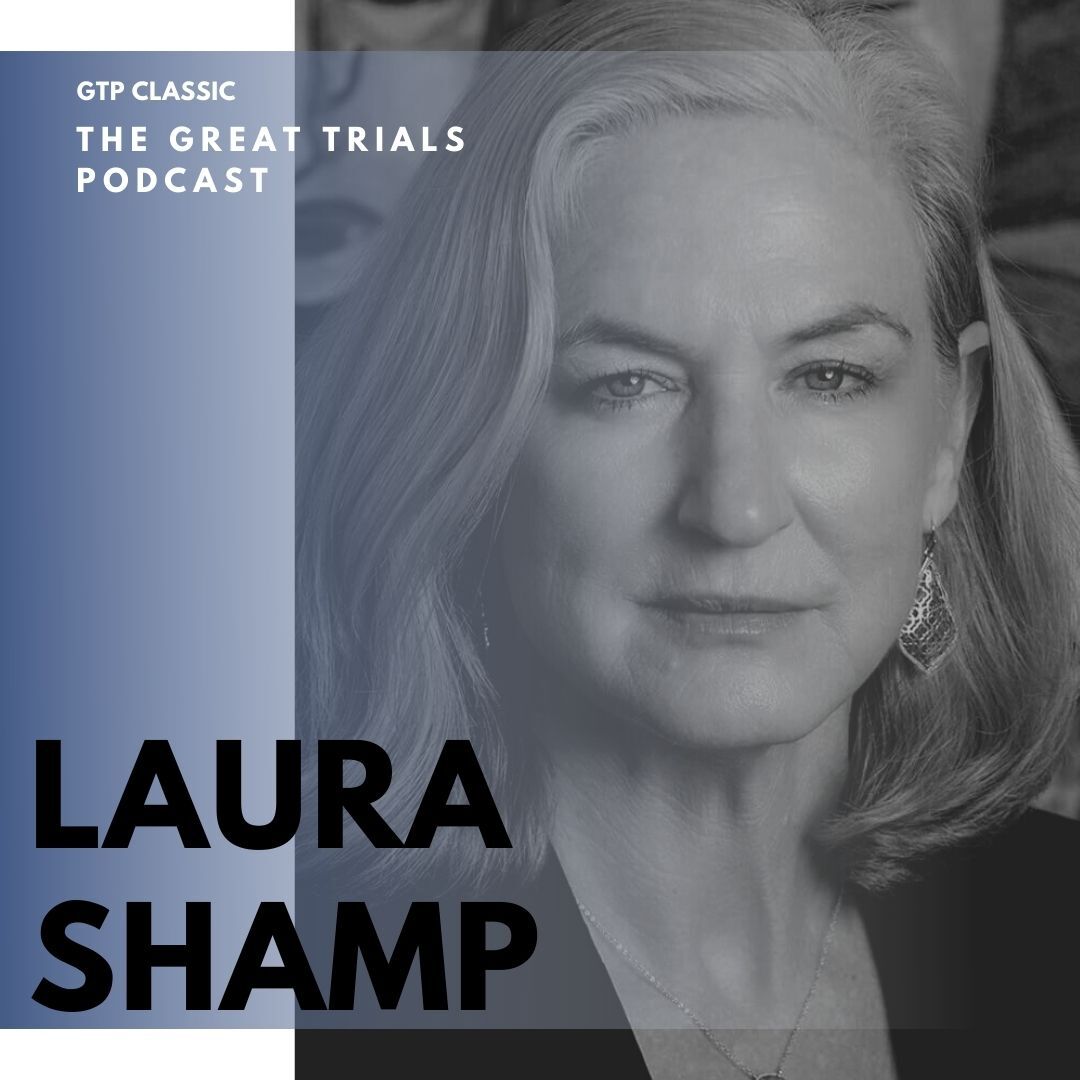 This week, we're replaying a classic episode where your hosts Steve Lowry and Yvonne Godfrey interview Laura Shamp of Shamp Silk, LLC (https://www.shampsilk.com/).
Remember to rate and review GTP in iTunes: Click Here To Rate and Review
Episode Details:
Laura Shamp obtained a verdict of $11 million dollars for an ex-smoker in a case against Philip Morris USA Inc. The jury awarded $3.2 million in punitive damages after finding that the tobacco company had committed fraud and intentionally misrepresented the dangers of smoking to consumers. (Jordan v. Philip Morris Tobacco Co.) The verdict was affirmed on appeal.
Click Here to Read/Download Trial Documents
Guest Bio:
Laura M. Shamp
From her career as a college athlete playing in the Final Four to graduating with honors from Harvard Law School, Laura Shamp has always been a fierce competitor and has always played to win.
Over the past 20 years, she has handled all types of major litigation and is known as one of the few trial lawyers able to get multi-million dollar verdicts in some of the toughest jurisdictions and has an $11 million dollar jury verdict against Philip Morris to prove it. So, it is not surprising that she is consistently listed as one of Georgia's "Super Lawyers."
Laura's success as a trial lawyer is only matched by her success as an appellate advocate. Her reported cases have helped shaped the law in Georgia regarding medical malpractice and the use of expert witness testimony in professional negligence cases and include: Hankla v. Postell, 293 Ga. 692, Georgia Supreme Court 2013; EHCA Cartersville v. Turner, 280 Ga. 333, Georgia Supreme Court 2006; Lee v. Phoebe Putney Memorial Hospital, 297 Ga. App. 692, Georgia Court of Appeals (2009); Houston v. Phoebe Putney Memorial Hospital, 295 Ga. App. 674, Georgia Court of Appeals 2009. Laura also chairs the Georgia Trial Lawyers Amicus Committee, which submits "friend of the court" briefs to the Georgia Supreme Court and Georgia Court of Appeals on issues affecting the civil justice system.
Laura graduated in 1988 from Harvard Law School with honors. After graduating, she served as a federal law clerk to United States District Court Judge Robert H. Hall. In 2004, she returned to Harvard to study patient safety and medical errors under Don Berwick and Lucian Leape, leaders in the field of patient safety, and in 2005 obtained a Masters Degree in Public Health from the Harvard School of Public Health. Laura is dedicated to working to try and improve the quality of medical care in Georgia and serves on several committees that review legislation to try and address issues of medical error and patient safety.
Before founding Shamp Silk, Laura had a successful solo practice for over 15 years. Before that she was at Doffermyre, Shields, Canfield, Knowles & Devine, where she practiced for four years doing plaintiffs and general civil litigation work. She began her career at Sutherland Asbill & Brennan as a general civil litigator.
Laura is admitted to practice before the United States Supreme Court and the Supreme Court of the State of Georgia, as well as all other trial and appellate courts in the State of Georgia.
Show Sponsors:
Legal Technology Services - LegalTechService.com
Digital Law Marketing - DigitalLawMarketing.com
Harris Lowry Manton LLP - hlmlawfirm.com
Free Resources:
Stages Of A Jury Trial - Part 1