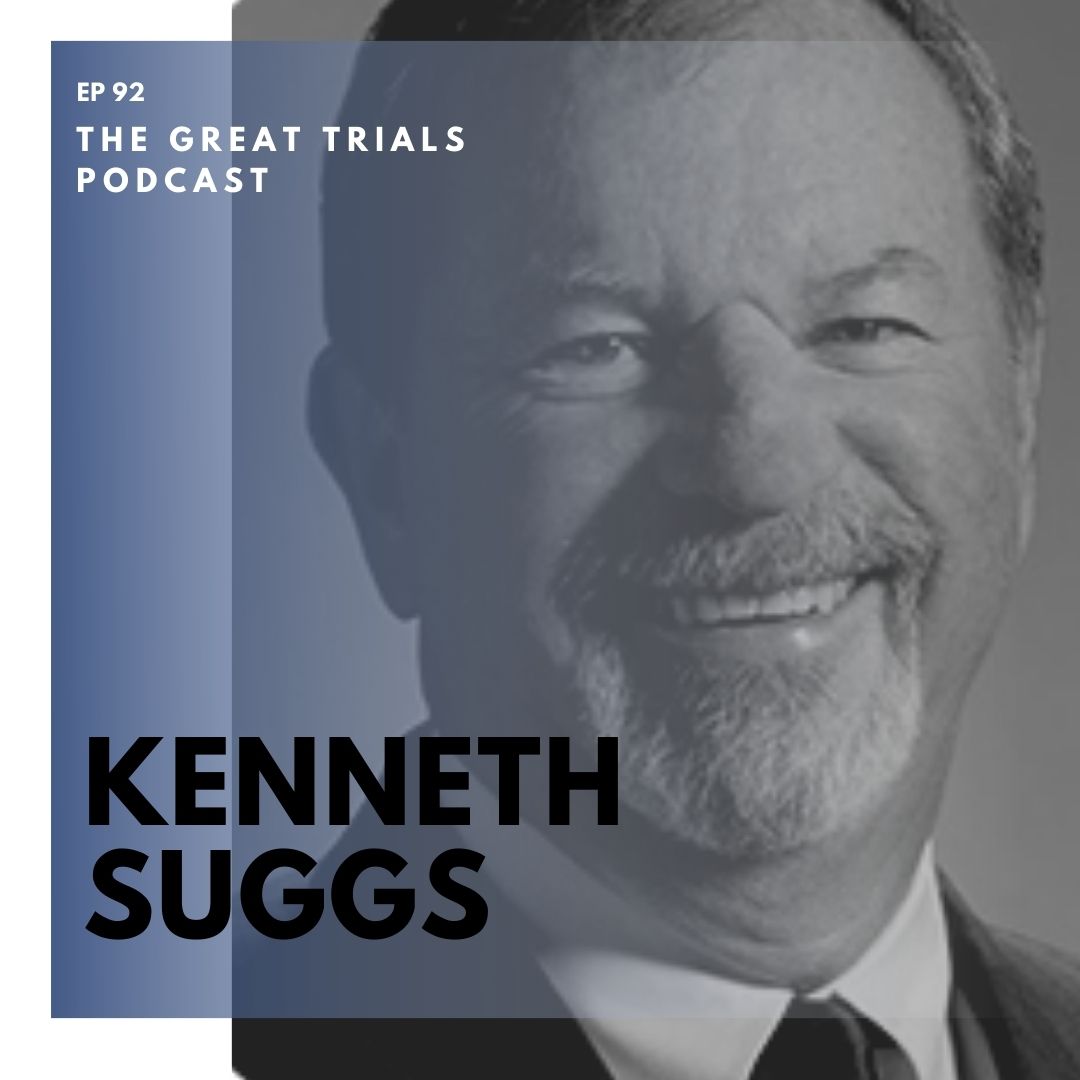 This week, your hosts Steve Lowry and Yvonne Godfrey interview Kenneth Suggs of Janet, Janet & Suggs, LLC (https://www.jjsjustice.com/)
Remember to rate and review GTP in iTunes: Click Here To Rate and Review
Episode Details:
Award-winning trial lawyer Kenneth Suggs of Janet, Janet & Suggs, LLC explains how he successfully represented Taylor Phillips, a young girl whose spastic quadriplegia cerebral palsy was caused by her mother's mismanaged labor and delivery at a hospital in Washington, Iowa. Lisa Phillips entered the hospital for the induced labor of her second child by Dr. Lynette Iles, a family physician who physically checked on Lisa only a few times throughout the day and relied mostly on continuous external fetal monitoring to inform her about the baby's health. As the delivery drew closer, Dr. Iles chose to move to intermittent external fetal monitoring, despite the lack of consistent heartbeat readings and missed key indications that the baby was struggling. Taylor was delivered through cesarean section by a different doctor and airlifted to a neonatal intensive care unit for the brain damage she sustained during the period of intermittent fetal monitoring. Due to her traumatic birth, Taylor is a locked-in quadriplegic who cannot speak and who cannot live independently. A Washington County, Iowa jury returned a landmark verdict of $18,126,000 against Dr. Iles and her medical practice for violating the standard of care. 
Click Here to Read/Download the Complete Trial Documents
Guest Bio:
Kenneth Suggs
Kenneth M. Suggs, a principal in the firm of Janet, Janet & Suggs, LLC, has been a tireless champion of consumer legal rights for over 40 years. Known for his advocacy in the areas of medical malpractice, product liability, catastrophic injuries, and wrongful death, he has been recognized nationally as one of the nation's finest trial lawyers.
As head of the firm's Personal Injury Division and a leader on medical malpractice teams, Ken has an in-depth understanding of how serious injuries from highway collisions to workplace injuries to doctor errors can impact the health and well-being of a person. He has sought and won justice for many, ranging from infants who suffered severe birth injuries to families severely burned in an 18-wheeler crash. Some of the judgments and verdicts he has won were against major corporations, including Fortune 500 corporations.
Suggs has held a broad range of leadership positions in many organizations devoted to law and education, including President of the American Association for Justice (formerly the Association of Trial Lawyers of America) from 2005-2006, and president of the South Carolina Association for Justice. In 2016, he received the prestigious War Horse Award from the Southern Trial Lawyers Association.
Suggs is routinely recognized as being among the top attorneys in the country. He has been listed among Best Lawyers in America® for more than 25 years in the areas of mass torts, medical malpractice, personal injury and product liability litigation. His other Best Lawyers® awards include Lawyer of the Year – Product Liability Litigation – Plaintiffs, Columbia, SC, 2016, 2012, 2010; and Best Lawyers® Lawyer of the Year – Personal Injury Litigation – Plaintiffs, Columbia, SC, 2014, 2009.
Mr. Suggs has been named to South Carolina Super Lawyers since it was developed in 2008. In 2009, he was recognized as South Carolina Super Lawyer's® Top Point Getter.
He has been honored with the American Association for Justice Harry Philo Award and the South Carolina Trial Lawyers Association Founders Award, both in 2007, and the American Bar Association's Torts and Insurance Practice Section's "Pursuit of Justice" award in 2008.
He also serves on the American Board of Trial Advocates and carries a Martindale-Hubbell® AV® Preeminent™ rating, the highest given.
Mr. Suggs is the 2006 recipient of the "Advocate of the Year" award presented by the South Carolina Appleseed Legal Justice Center. He also attained recognition as a Fellow of the National College of Advocacy; he currently serves on the Advisory Board for Best Lawyers in America and the Executive Committee of the Lawyers Committee for the National Center for State Courts.
He received his Juris Doctorate from the University of South Carolina School of Law in 1975, and a Bachelor of Arts in economics from Clemson University in 1968. He has served on the Clemson University President's Advisory Committee and Board of Visitors. Before attending law school, he served in the United States Navy, including two years in the Vietnam War.
Show Sponsors:
Legal Technology Services - LTSatlanta.com
Digital Law Marketing - DigitalLawMarketing.com
Harris, Lowry, and Manton - hlmlawfirm.com
Free Resources:
Stages Of A Jury Trial - Part 1